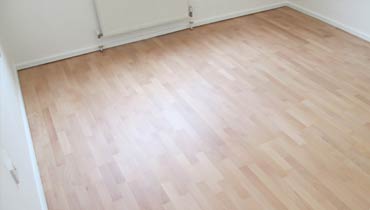 Beautifully polished and spotlessly clean floors can breathe in new life to your home or business space, and it's definitely something worth investing in. But for many people, this might sound like an extra expense that can be spared. So the question is should you hire, or not hire, a professional maintenance company? Keeping your office, or home, clean is very important, as we all know. Unfortunately, this task is frequently handled by an inexperienced maintenance company, or by the family itself, together with their other daily routine tasks. Therefore, the results are neither that great, nor lasting. Clean rooms are especially important if you want to achieve an image of professionalism and maturity for your business, or warmth for your family home. Business owners tend to hire a professional maintenance company, as this is the only way to actually achieve optimal results with regularly scheduled visits. London Floor Fitter can guarantee that even one appointment will make a significant difference. We've developed programs to care for all types of wooden flooring, using advanced equipment and materials.
Our company offers the following services:
Wood floor cleaning – Done using professional cleaning products, picked up according to the type of timber. It's not just about removing dirt anymore!
Polishing - Process creates a barrier against water or chemical damages, minor everyday scratches, etc.
Re-oiling – An important maintenance procedure, usually required after sanding. Prevents your boards from being left virtually 'naked' and exposed to dirt and moisture.
Recoating – After cleaning, we apply a fast-drying coat, extending the life of the timber.
Staining
We believe every employee should be pushed to his fullest potential so that high-quality results are achieved and clients walk away satisfied with our job. In order to claim a front place in our field, we feel like we should invest in our staff and their training while aiming for constant improvement and development. Our company works with professionals with a solid background in their respective areas. We use modern equipment, tools and systems, necessary to perform any type of maintenance the right way, and leave each and every floor spotless, shiny and hygienic.
What is our goal, here, at London Floor Fitter? It's as simple as it can be: we strive for excellence. We like to keep our customers happy and pleased with our work, certain they would hire us again, or recommend us to their friends and colleagues. Profit is not the main goal here! We aim to do what we do in a flawless manner, as our jobs' quality affects the daily life of our clients. This is something worth doing, that's what motivates us and makes us the best in the floor maintenance industry. Contact us today to make an appointment for a professional flooring services, at 020 70360625 or email our customer care center at info@flooringservices.london.