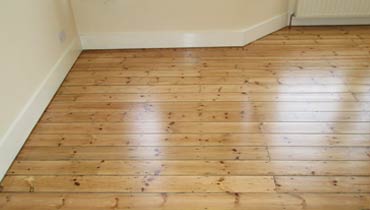 Lots of people take the risky decision to deal themselves with their home repairs, primarily in order to save money. There are online tutorials you can follow, articles and magazines dedicated to pro tips of this kind. It's not surprising that in the times we live in, any kind of information can be easily found online. However, this does NOT mean anyone can do anything, just because you read about how it's done, or saw someone else do it, akin to karaoke and professional singing. One should simply leave certain tasks to professionals who are experienced people with a background in the designated area. When it comes to home repairs, it's even more crucial: if you need a flooring specialist, you can find him at London Floor Fitter.
Having a floor that satisfies your needs is not a whim, it's a necessity. Nobody likes squeaky stained flooring, especially if you've taken the time and efforts to invest in a uniquely styled environment. This is why it's even more important to trust a professional maintenance service to do the repairing and cleaning for you. Many of you may be sceptical, but let us briefly explain why you need our assistance.
Our skills include dealing with scratches, minor surface damages, even serious structural defects, which have appeared due to humidity, expansion and contraction issues, gap filling, replacing planks, staining, etc. Subfloor problems are also common and demand a professional touch. You want your squeaky boards silenced? No problem for us. Last but not least comes our speciality: dealing with stains. They are a frequent problem and can become a nightmare, especially if they are in a highly visible area. So, don't cover up the problem with a carpet, but call a pro!
We can handle any type of timber. We know from many years of experience in the industry, that any flooring can become a subject of problems. No matter if it's scratched or squeaky parquet, stained hardwood or engineered, we've already seen and done it all. Refer to our website and get a detailed look at our portfolio. We work with high quality product and professional tools. You cannot buy most of our products over the counter, and there is a good reason for that. We use high quality oils, waxes, lacquers, etc, and we trust only the newest technology and proven flooring tools.
We offer all types of flooring services. Our company can offer you a wide variety of services. You may actually need more than you've initially opted for, you can trust our staff to assess the condition of the surface and come up with a suitable working plan, adjusted to your individual needs and requirements. For instance, it's possible that the stained area you'd like cleaned, needs sanding and sealing, as well. This is inevitable when dealing with watermarked stains or glass and pot rings. The opposite scenario is also frequent. The floor that supposedly needs sanding, turns out to be damaged or stained and requires additional attention before the sanding can even begin. We also offer fitting services which can come in handy when it comes to parquet or floorboards. London Floor Fitter will deal in a professional way with any floor repairs, all you need to do is make an appointment for a free site visit and a free quote on 020 70360625.